Guests of Honor
We have about five or six full Guests of Honor per year, usually one or two authors, one or two from software, and the rest from from games, comics, film/TV, or science. Here are some of our guests, and we're excited about more to come!
John Scalzi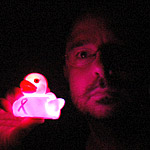 John Scalzi is best known as a writer of science fiction, with several novels in the genre published since 2005. Scalzi's novel Old Man's War is being adapted into film by Paramount Pictures, with Wolfgang Petersen attached to direct. He also frequently writes non-fiction. Scalzi also served as the Creative Consultant on the television show Stargate: Universe. He currently writes a column on science fiction film for the FilmCritic.com site. His incredibly popular blog, Whatever, had 5.4 million visits in 2011.
Scalzi has been awarded the Hugo, the John W. Campbell Award for Best New Writer, the Romantic Times Reviewer's Choice Award (science fiction category), the Seiun, the Kurd Lasswitz, the Geffen awards (science fiction awards from Japan, Germany and Israel, respectively) and has been nominated three times for the Audie (an audiobook award), including twice this year.
Jim Gettys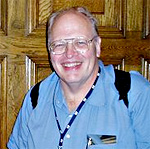 Jim Gettys was the Vice President of Software at the One Laptop per Child project, working on the software for the OLPC XO-1. He is one of the original developers of the X Window System at MIT and worked on it again with X.Org, where he served on the board of directors. He previously served on the GNOME foundation board of directors. He worked at the World Wide Web Consortium (W3C) and was the editor of the HTTP/1.1 specification in the Internet Engineering Task Force through draft standard. Gettys helped establish the handhelds.org community, from which the development of Linux on handheld devices can be traced. He is currently working on bufferbloat, a project focusing on creating low latency over the Internet for purposes like immersive teleconferencing.
Scrub Club Records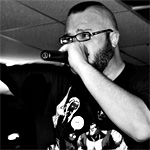 Scrub Club Records is an independent not-for-profit record label that releases, distributes, and promotes their artists through the donations of their fans. All Scrub Club releases are made available with an Attribution-NonCommercial-ShareAlike license by means of Creative Commons (CC BY-NC-SA). This encourages artists to share, distribute and remix their music. They say they are the world's first open source record label, offering the source vocals and even instrumentals for a majority of their main releases. Scrub Club believes they are the next step in musical evolution between artists and fans.
Representing Scrub Club Records this year at Penguicon will be MadHatter who helms the label as "everyman." He will be joined by Scrub Club artists King Pheenix and Soup or Villains.
OpenSoda

Speaking of metaphors that help to explain how the free and open source development model works: Penguicon's former Guest of Honor Cory Doctorow and Nifty Guest Karl Schroeder used to be involved with a company named OpenCola. In addition to creating open source software, they sold a soft drink with a public recipe that anyone could use or modify to brew up the black waters of corporate imperialism in their own kitchen.
Well, we did just that. We made a Penguicon build of the OpenCola recipe and served it in our hospitality suite. Never fear, the bathtub was still full of ice and complimentary cans of Coke and Pepsi for all Penguicon attendees. But thanks to the expertise and craftsmanship of our food chemistry team, there was just as much demand for Open Cola as name-brand cola. In subsequent years we expanded to original non-cola flavors and became the OpenSoda project. We now partner with other cola brewing clubs in England and Switzerland to exchange information.
Nifty Guests
"Nifty Guest" is a status we confer on those who are not our Guests of Honor this year, but have been in the past, or they are celebrities in their own right. We only have about twenty or fewer Nifty Guests per year, although that number gets slightly larger each year from the original two.  Some people we find pretty Nifty this year:
Megan Rose Gedris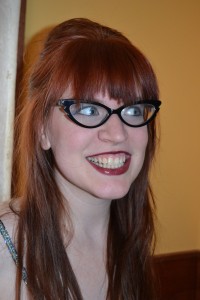 She won an Emmy last year and is now determined to EGOT. Her work can be found at rosalarian.com.Megan Rose Gedris has been making webcomics for ten years, including YU+ME: dream, I Was Kidnapped by Lesbian Pirates from Outer Space!!!, and Meaty Yogurt. She sometimes does standup and sometimes does burlesque and always makes bad puns.
Fes Works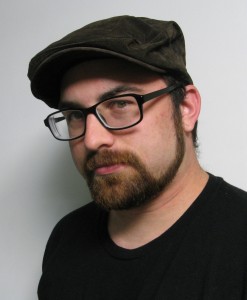 Fes Works is a big advocate of webcomics and webcomic creators. In 2006 he created his own webcomic, a webcomic review micro podcast; and later assisted with, and now runs, the webcomic "Ardra". In 2007 he created "The Webcomic Beacon" podcast, designed to encourage beginning webcomic creators. It has now expanded into "The Webcast Beacon Network" of podcasts; covering more topics, interview, and news for creators; including an expansion into webfiction.
An artist and environmentalist from right here in the Detroit area, Sarah is currently using her B.S. in Environmental Science from the University of Michigan as a placeholder while she dabbles in accounting and airbrush tattoos.  Working in body painting and building that portfolio for the last four years, Sarah is excited about this facet of her creative side and is pushing into business for herself.  She will be presenting in the Eco and Costuming track.
Joe Foo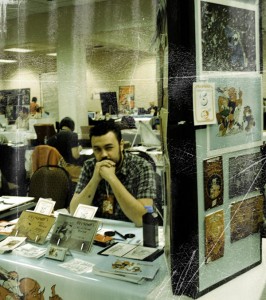 Joe Foo is an illustrator, designer and educator living in Southeast Michigan. He is the creator of Desmond's Comic. This webcomic follows the daily life of a wolverine that stars in a popular video game series. Foo self publishes and sells Desmond books, Desmond prints and other delightful Desmond trinkets.
Foo also runs Draw! Sucka Draw! This is a "drink and draw" style sketch group that meets at a bar and… well, drinks and draws. Foo has self published a few books featuring artwork from the participants of this group.
Lastly, Foo has never met an apple pie he did not like.
Author for ecogeek.org, architect, green technology enthusiast.
Dawn Kuczwara & Greg Williams
At the age of 7, Dawn Kuczwara realized that she loved the stage, and more so, the attention. But Dawn's attention whoring didn't stop there – she wanted a challenge. The stage wasn't enough. Attention wasn't enough. She loved to hear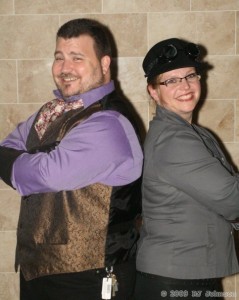 people laugh… but anyone could make people laugh – Gallagher proved that. What was a goal worthy of her talents? Making really smart people laugh at fart jokes. This was a real challenge, and her true calling. Armed with a view of the world supplied by listening to too much George Carlin, a giggle that would make the dumbest blonde feel brilliant, and copies of Kernighan & Ritchie and the VI man pages, Dawn looks to make the most erudite shoot milk out their collective upturned noses. For the last four years, Dawn and her comedy partner Greg have been making audiences laugh at their Rabelaisian humor, from the hallowed halls of Penguicon to the local Flying J, and beyond.
Greg Williams has worked as (among other things) a camp counselor, radio DJ, cop, armored truck driver, bill collector, helpdesk engineer, salesman and technical manager, which all require dealing with hostile audiences and having a good sense of humor. He is currently the President of an IT consulting firm in Chicago, where his minions dispense technological help to businesses in need. Greg's varied career background, degrees in law enforcement, theatre, and business, along with a twisted (but usually funny) view of how the world really works, give him a unique perspective to create unbridled, over-the-line hilarity with his comedy partner Dawn. People offended by adult humor, strong language, or unfiltered honesty should avoid interacting with Greg at all costs. Void where prohibited, your mileage may vary.
*Our Guests of Honor and other invited Guests commit to attending Penguicon long in advance of the actual event. Along the way (and generally at the very last moment!) circumstances beyond everyone's control may happen, resulting in the Guest not being able to attend the convention as planned. Though this is rare, it can happen. If we are made aware of a Guest's inability to attend far enough in advance, Penguicon will attempt to invite another Guest as a replacement. However, this may not always be possible. In either case, Penguicon can make no guarantee that a particular guest will be able to attend the convention, and can not be liable for the results of a Guest's cancellation.
Mikey Mason
Mikey Mason has been performing comedy for nearly 20 years, music for 23, and has been a geek and fanboy for much, much longer than that. His high-energy nerd rock comedy can only be described as contagious enthusiasm, ranging from the occasional twisted parody to his hilarious original comedy and songs. He made a splash on YouTube with the video for his song, "She Don't Like Firefly," which spurred the recording of his crowd-funded geek rock/comedy album, "Impotent Nerd Rage."
Mikey's work has been featured on the Nerdist.com, MTV Geek News, SyFy's Blastr.com, and in Time Magazine's Techland. He has made multiple appearances both on NBC and at the legendary House Of Blues, headlined on all four coasts and performed at the Atlantis Resort in the Bahamas, the 2011 Geek Media Expo, and RPG conventions across the US. After hearing his D&D song, "Best Game Ever," Mikey was personally contacted by Gary Gygax's daughter and first wife, expressing their appreciation for the song and the memories it evoked. He is also a proud media sponsor of Can't Stop The Serenity, and performs at the CSTS events whenever he can.
Find out more at mikeymason.com.
Crystal Wolf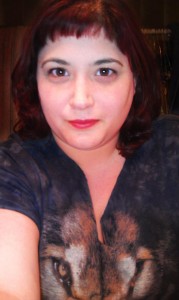 Crystal Wolf is a 30 year old folk-rock musician and song-writer with a penchant for fantasy, science fiction, fandom, and humor. She'll play just about anywhere provided she can get there, but her favorite concert hall is right here at Planet Penguicon. Crys is also a religious studies nerd who loves to read, podcast, sing, play the guitar, invent new forms of percussion, and dance – like a crazy white girl. She also practices Open Source Romance and lives with her partner, Chris, who is all shades of awesome. They're kept by two cats, Zoe (a sweet-tempered tuxedo cat) and Sapphire (a beautiful pure white short-haired loner with ice blue eyes that are as cold as her soul), who's days consist of eating, sleeping, demanding that Crystal chase them around the apartment, and helping Chris and Crys take over the world. It is suspected that once the humans are firmly ensconced as benevolent dictators the cats can eradicate them in their sleep and replace them.
Sapphire would also like the record to reflect that she is not required to wait until the Dynamic Duo are asleep.
Website: www.crysthewolf.com